Hookshanks and Giggles lie dying on the floor from their mortal wounds.
Narissa can barely see Yargin though the open door to the last unexplored room upstairs in the fishery. A bunk bed sits against the far wall of the room, next to a boarded-over window.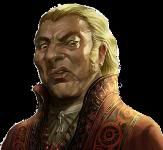 Yargin can be heard muttering,
"Damn, that is one sick and dangerous bitch."